Churchill War Rooms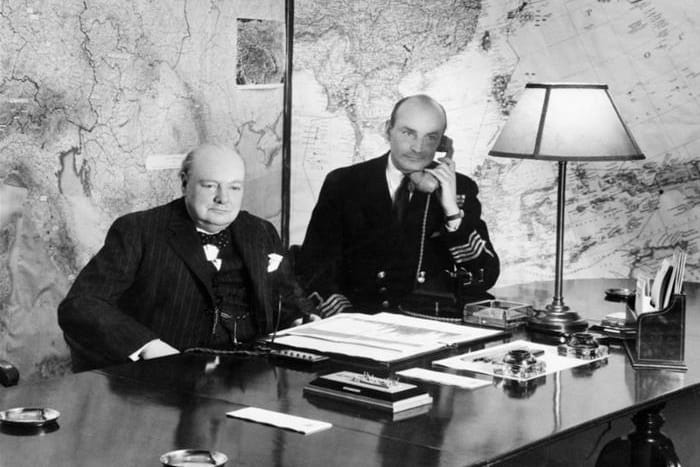 TOUR DESCRIPTION
Entrance to the Cabinet War Rooms and other exhibitions
An essential subterranean secret during WWII
See the rooms in which Churchill's government plotted the allied route to victory
Get up close to historic artefacts, letters, and photographs
Audio guides available in eight languages
Entry to Churchill War Rooms
Audio guides
Important Information
Schedule:
1st April to 31st October 2022
Open Daily
Please note:
Churchill War Rooms will be closed 24 - 26 December for Christmas.
Please note:
All children must be accompanied by an adult
MORE INFORMATION
The Cabinet War Rooms
Step in to the subterranean secret war rooms, right in the heart of Westminster and discover a covert piece of British history. The underground tunnels and rooms were the setting for the strategic planning needed to defeat Hitler's fascist regime during WWII.
The War Rooms became operational on 27 August 1939, days before the invasion of Poland on 1 September and Britain's declaration of war on Germany on 3 September. Explore the corridors that protected senior members of government during this pivotal time in British history; see where Churchill and his War Cabinet met and step back in time in the Map Room, which has remained exactly as it was left on the day the lights were switched off at the end of the war in 1945. Discover the Transatlantic Telephone Room disguised as a tiny private toilet where Churchill would speak in secret to the President of the United States.
The Churchill Museum
Set within the War Rooms, the Churchill Museum allows visitors a comprehensive look in to Winston Churchill's life, from his birthplace Blenheim Palace to his military career, two periods as Prime Minister and more. This award-winning interactive museum houses intimate artefacts; including handwritten letters and Churchill's personal belongings, and listen to extracts from Churchill's rousing wartime speeches.
Undercover: Life in Churchill's Bunker
Discover the stories of staff who spent much of the war working and sleeping underground during their contribution to the war effort. See powerful historic images, artefacts and interviews with the men and women who worked in the underground bunker, revealing what it was like to share such close quarters with Churchill himself during WWII. Take a look at the famous Remington Noiseless typewriters, imported from the U.S as Churchill hated all noise distractions.